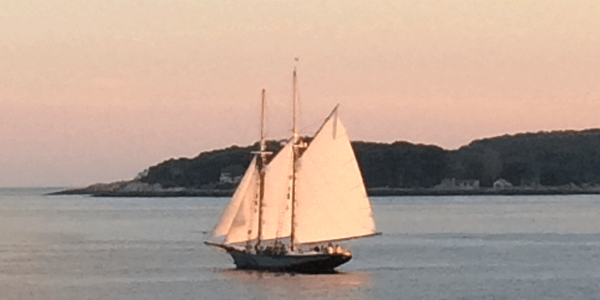 If you want to build a ship, don't drum up the men to gather wood, divide the work and give orders. Instead, teach them to yearn for the vast and endless sea.
- Antoine de St. Exupery
Every generation has its dreamers; pioneering individuals who aren't satisfied with the status quo, but who will drive forward towards something bigger, something better . . .
Their drive can be transformative when supported by an education. Education allows them to see from a new perspective, while providing them with the tools to translate concept into reality. Give a dreamer an education and their potential to bring new ideas to life and positively impact the community is limitless.
We sincerely believe this at CST, because we ourselves are lucky dreamers who had the support we needed to advance biomedical science in our own ways.
Recognizing the dreamers in our local schools, who have the desire and potential to pursue a science education, but not the support, inspired us to establish the CST Science Scholarship.
CST Science Scholarships: Recognizing the potential of students in our own neighborhoods
This new award consists of four $10k scholarships, which will be awarded to high school juniors, from communities on the North Shore of Massachusetts, who wish to pursue a degree in scientific discipline.
In addition to financial support, each recipient will be offered an internship the summer after his or her senior year in high school and before his or her freshman year at college.
We also want to empower the recipients to use their education to encourage the next generation of students. To this end, they will each be required to give back to their community by speaking at an elementary or middle school about a topic of their choice in the field of science.
Meeting the applicants
To apply for the award each student had to be nominated by a teacher or guidance counselor, have a minimum 3.0 GPA, and have either a financial need and/or be the first to pursue higher education in their family. Their application also included a personal essay, a science teacher's evaluation, and a letter of recommendation.
The applicants and their teachers were invited to our Trask Lane facility to tour the facility and get a glimpse into the world of biotechnology. This gave the CST Science Scholarship Committee (made up of scholarship founder Dave Comb along with 5 other dedicated CST employees) the opportunity to meet and get to know each applicant. While the students were here they were shown how to perform a Bradford assay and how to use antibodies and high-powered microscopes to visualize specific proteins in cells and tissues. They were also given ample time to ask the committee members questions about pursuing a career in biotechnology.
Selecting the winners
The committee members then set upon the difficult task of selecting the four awardees from a group of outstanding candidates. The committee took into consideration the transcripts, recommendation letters, extracurricular activities, and personal essays. As difficult as it was to choose from such a strong group, they selected: Jonathan Denman from Gloucester, Ismael Aquino from Lynn, Shannon Silva from Peabody, and Trevor Liimatainen from Salem.
The CST Science Scholarship Committee is grateful to everyone who participated this year in helping to launch this new and worthwhile endeavor including the students, their teachers and parents, and the employees who took time to set up and show their lab spaces during the tour.
Congratulations to each of the scholarship winners. We hope you never cease yearning for the vast and endless sea and we look forward to watching you reach new and exciting shores.