Let's face it, we are an energy-intensive industry. From ultra-low temperature freezers for storing products, to HVAC and lighting, plus lab equipment and fume hoods, it all adds up to a significant load. In 2017, CST's two U.S. facilities used 7,677,140 kWh, which is equivalent to the electrical consumption of 856 households! While creating that amount of energy on our own would require a golf course-sized array of renewables, we can take steps to whittle down a percentage of energy consumption with solar panels on our roof.
Wanting to make a difference, we took action by embracing solar. On January 25, 2018, we went live and here's the rundown of our sustainable energy numbers:
Total: 251,140 kWh
Beverly: 175,291 kWh = 4.9% facility use
Danvers: 75,849 kWh = 1.7% facility use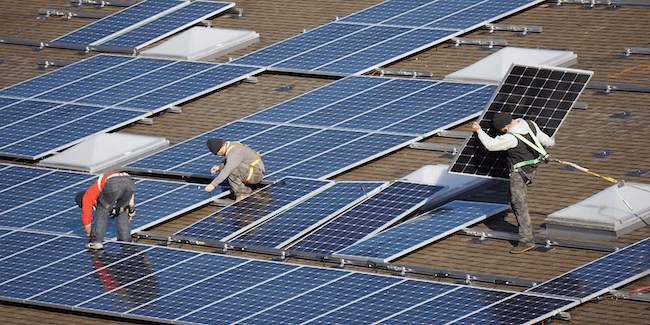 Our company is fortunate to have senior leadership willing to make an investment for sustainability. Not only does this benefit the planet, it also saves energy, delivering return on investment in 5 years. Additionally, we are proud to see that Massachusetts was rated the #1 state for energy efficiency in 2017, for the seventh consecutive year.
In light of the federal government's wavering stance on the scientific facts of climate change, CST has taken steps to formally register its climate change goals through the "We are still in" campaign, and CST attended a private sector event at the UN COP23 climate change convention. Although we are just one company, we firmly believe in leading by positive example and the collective impacts that sustainable business choices have on the earth.
For more on our environmental programs, visit…