Chimeric antigen receptor (CAR) T-cell therapy is a revolutionary and rapidly evolving type of adoptive cell immunotherapy that has shown tremendous promise in leveraging the body's own immune system to direct an antitumor response. As new CAR-T therapies are developed, detection reagents for characterizing surface-expressed CARs will be critical for the validation and optimization of new therapeutic options.
However, as new CARs are designed against novel tumor antigens, unique detection reagents must be developed and verified for every iteration to ensure CAR surface expression. Not only is this process costly and time-consuming, but issues with non-specific detection can cause further delays.
But what if there were a versatile detection reagent that could identify and confirm the presence of your CAR, regardless of its antigen specificity? At Cell Signaling Technology (CST), we have developed a panel of detection reagents that are designed to recognize a broad range of CARs: Anti-CAR linker antibodies.
These first-to-market reagents can be incorporated into multiparametric flow panels for monitoring CAR expression, trafficking, and persistence in pre-clinical models, as well as for monitoring CAR surface expression during clinical manufacturing.
Current Approaches to Detecting CAR Surface Expression on T-Cells
To understand how this novel CAR detection technology works, let's first explore CAR-T cell structure and function.
CARs are engineered receptors that are designed to modulate T-cell response and redirect it toward a tumor antigen of self-origin. As the name suggests, the receptor is a chimeric protein that can be broken into four main components: an extracellular target antigen-binding domain (e.g., a single-chain variable fragment, or scFv), a spacer or hinge domain, a transmembrane domain, and at least one intracellular signaling domain (Figure 1). The successful combination of these elements redirects the CAR-T cell to identify the selected antigen and kill the tumor cell1.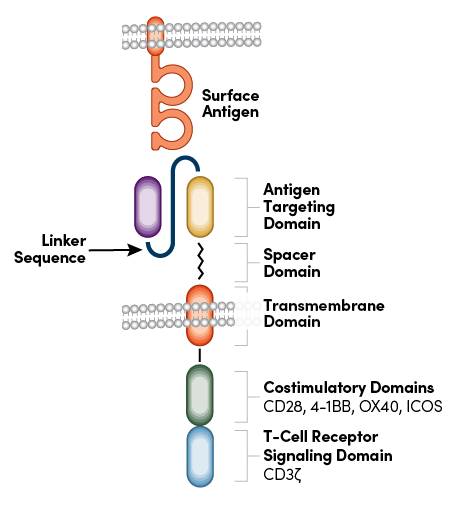 Figure 1: CAR structure detailing the antigen targeting domain and linker sequence.
When engineering CAR-T cells during discovery and preclinical research, scientists need to verify the cells are functional, in part, by monitoring CAR surface expression.
Most current detection methods rely on reagents that bind to the extracellular domain of the CAR and leverage specific sequences within either the variable heavy or variable light domains of the scFv or hinge regions.
Depending on the class of CAR-T detection reagent used, available solutions often lack specificity, may not easily be incorporated into flow panels, or only have utility for detecting a single CAR.
Versatile, Validated Anti-Linker CAR Detection Reagents: How Do They Work?
Instead of targeting sequences within the variable heavy and variable light domains or the hinge region, the new CST anti-CAR linker antibodies target the linker sequence between the variable heavy and variable light domains of the scFv. Because most scFv-based CARs contain either a repeating glycine-serine linker sequence (G4S Linker) or Whitlow Linker sequence2, anti-G4S mAb and anti-Whitlow mAb can be used to monitor the surface expression of virtually any scFv-based CAR using flow cytometry (Figure 2).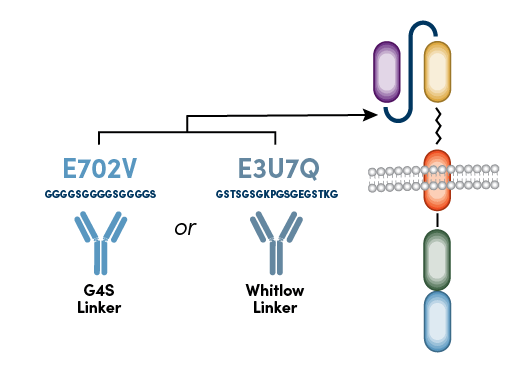 Figure 2: CST anti-CAR linker antibodies recognize either the G4S linker or Whitlow linker sequences.
This is true for any CAR containing these linker sequences, including those that target CD19 and CD20 antigens, which are cell surface molecules that are highly expressed in B cell malignancies.
These antibodies have been rigorously validated using our Hallmarks of Antibody Validation Principles and have been tested on relevant model systems, including primary human T cells expressing CARs directed against distinct tumor antigens. The antibodies are available in three conjugates; Phycoerythrin (PE), Alexa Fluor® 644, and Alexa Fluor® 488, and can also be custom-conjugated using our custom conjugation services.
The result is a versatile, validated CAR detection reagent that can help speed your discovery research or drug development process by removing unnecessary and time-consuming steps.
Rapid Discovery and Development of CAR-T Therapies
Using the body's own immune system as an anticancer therapy has long been a dream of cancer researchers–a dream that has been made a reality with CAR-T therapies. Referred to as a "living drug," treatment using CAR-T therapy has been shown to be effective for decades after a single infusion.
The success of these revolutionary therapies for treating hematologic malignancies has paved the way for the development of novel therapies, most notably solid tumors and diseases of senescence, such as fibrotic liver disease and diabetes3-5. As this promising treatment continues to be at the forefront of immunotherapy, new therapies currently in development will undoubtedly be game-changers for patients with limited options and hard-to-treat cancers.
View the anti-CAR linker antibodies:
Learn More:
Select References: