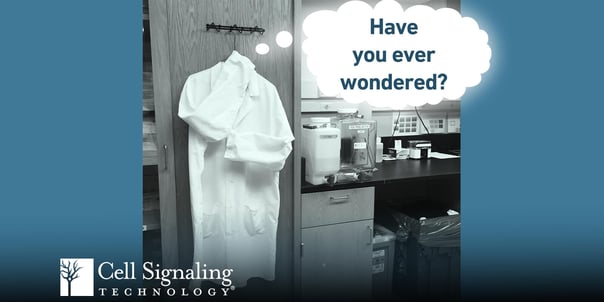 For those who wish to bring a measure of rationality to the western blot data in the literature, loading controls can induce a fair amount of hand wringing. There are some obvious criteria. First, the protein level of the loading control must not be altered by experimental conditions. Second, the molecular weight of the control must be different from the protein of interest. Third, and most importantly, the signal detected for both the loading control and the protein of interest must be in a linear range, otherwise you'll find yourself with burnt-out bands that you'll be unable to quantify.
It is the final criterion that is most frequently violated, with scientists making futile attempts to measure the shape and density of the band rather than running yet another blot. Often, some preliminary scouting is required to obtain appropriate protein concentrations. As a result, many controls may have to be considered since no single protein will meet all these criteria for every conceivable experiment. In general, the evaluation of several loading controls is useful to identify at least one, and better yet several, that demonstrates linearity within the range of your protein of interest.
So, unfortunately, it may be necessary to run some dilutions of your precious samples to determine the dynamic range of the protein of interest and the loading control. As the old carpenter says, "measure twice, cut once." Some care in advance can prevent having to go back and repeat those blots to get truly quantitative data just before publication. Or worse yet, a disgruntled third reviewer may require new experiments to justify publication.
We recommend loading 20–50 μg of total protein per lane on a mini gel. For most target proteins and model systems this is optimal when probing with CST antibodies.
Want more information about running a successful western blot?
U.S. Patent No. 5,675,063.
XP is a registered trademark of Cell Signaling Technology, Inc.