Long before our founder and CEO began producing antibodies for researchers around the globe, he was enjoying nature and lobbying for its preservation. Whether scaling the cliffside of El Capitan or attempting the perfect fly-fishing cast in trout-filled Alaskan waters, Michael Comb has been fiercely devoted to the outdoors. While so much good can come from the lab or boardroom, there is something restorative about communing with nature and re-centering one's mind on the biological ties that bind us.
Sadly, with every passing year, the preservation of our environment becomes a more immediate and critical concern. As important as it is to appreciate the positive impact that nature can have on us, it is vital that we do everything in our power to protect our precious and deteriorating resources. It's with this in mind that we announce our partnership with 1% for the Planet.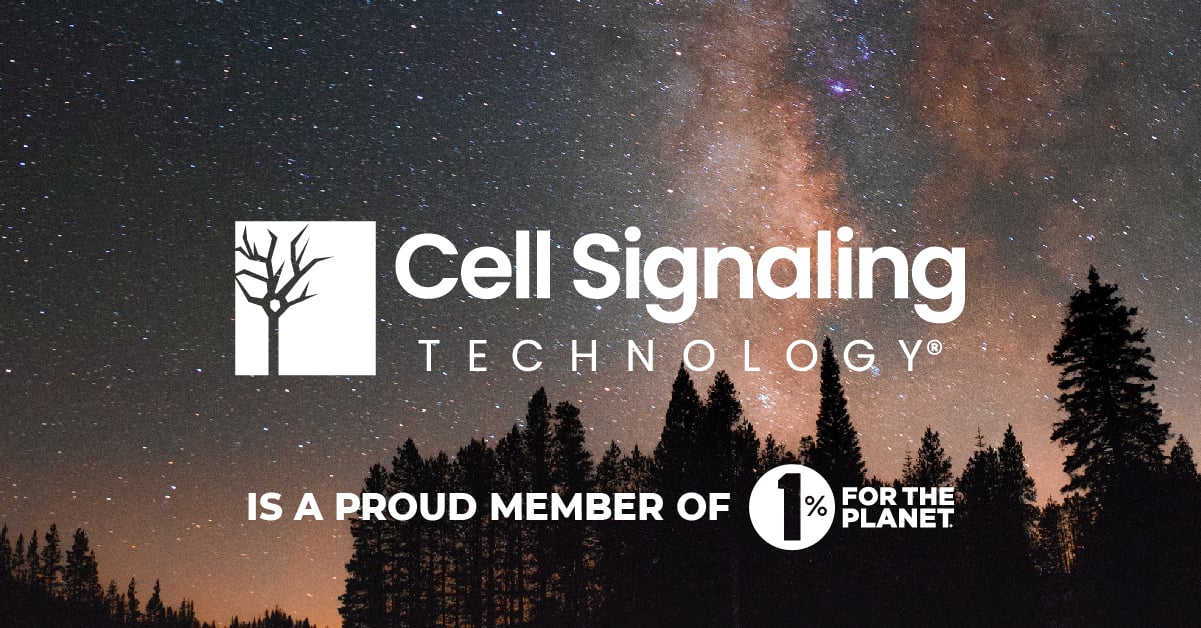 There's no question that the Life Science industry genuinely concerns itself with the greater good. Researchers and clinicians seek to cure and prevent disease, improve patient outcomes, and enhance quality of life for all. However, the unfortunate reality is that every business, no matter how noble its pursuits, operates at a detriment to the planet. Over the years, Cell Signaling Technology (CST) has sought to limit that impact through various initiatives and programs. We've installed solar panels, eliminated the use of harmful chemicals, reduced water consumption, and helped support local nonprofits that align with our vision and core values. Every year we've sought ways to do more.
Becoming a member of 1% for the Planet is the next step for our organization. As a lighthouse member, we represent the first Life Sciences organization to make this commitment: We have committed to donating 1% of our total annual revenue to environmental giving. The idea of donating to organizations with an environmental mission is not a new one at CST. This sort of giving has been going on here for a long time. However, it is important for us to publicly declare this commitment and encourage others in our industry to participate. CST views this as an "Earth Tax" and the cost of business on our planet. It is our obligation to limit the harmful footprint our companies leave year over year. We agree with 1% for the Planet in thinking that this is the very least that we can do.
It's time for us all to get serious about protecting planet Earth. Ask leaders in your organization about the actions being taken to reduce your footprint. Philanthropy has its merits, but it's important for us all to first balance our environmental ledger. You can start by making sure your operation has a science-based climate goal to eliminate greenhouse gas emissions. Then progress to supporting grassroots organizations on the frontlines.
The challenge is real. The stakes couldn't be higher. But we still have a chance to preserve life on this planet. Learn how to join this coalition of responsible businesses and individuals. Do it because it's the right thing to do.
We encourage you to consider joining the 1% for the Planet movement.
Additional Resources: