We're honored to win two CiteAb awards in 2020: Antibody Supplier of the Decade and Antibody Supplier Succeeding in Alzheimer's Research. CST was also highly commended as an ELISA Kit Supplier to Watch in 2020. It's always nice to be recognized for your work. In this case, it's especially sweet because both efforts are near and dear to our hearts.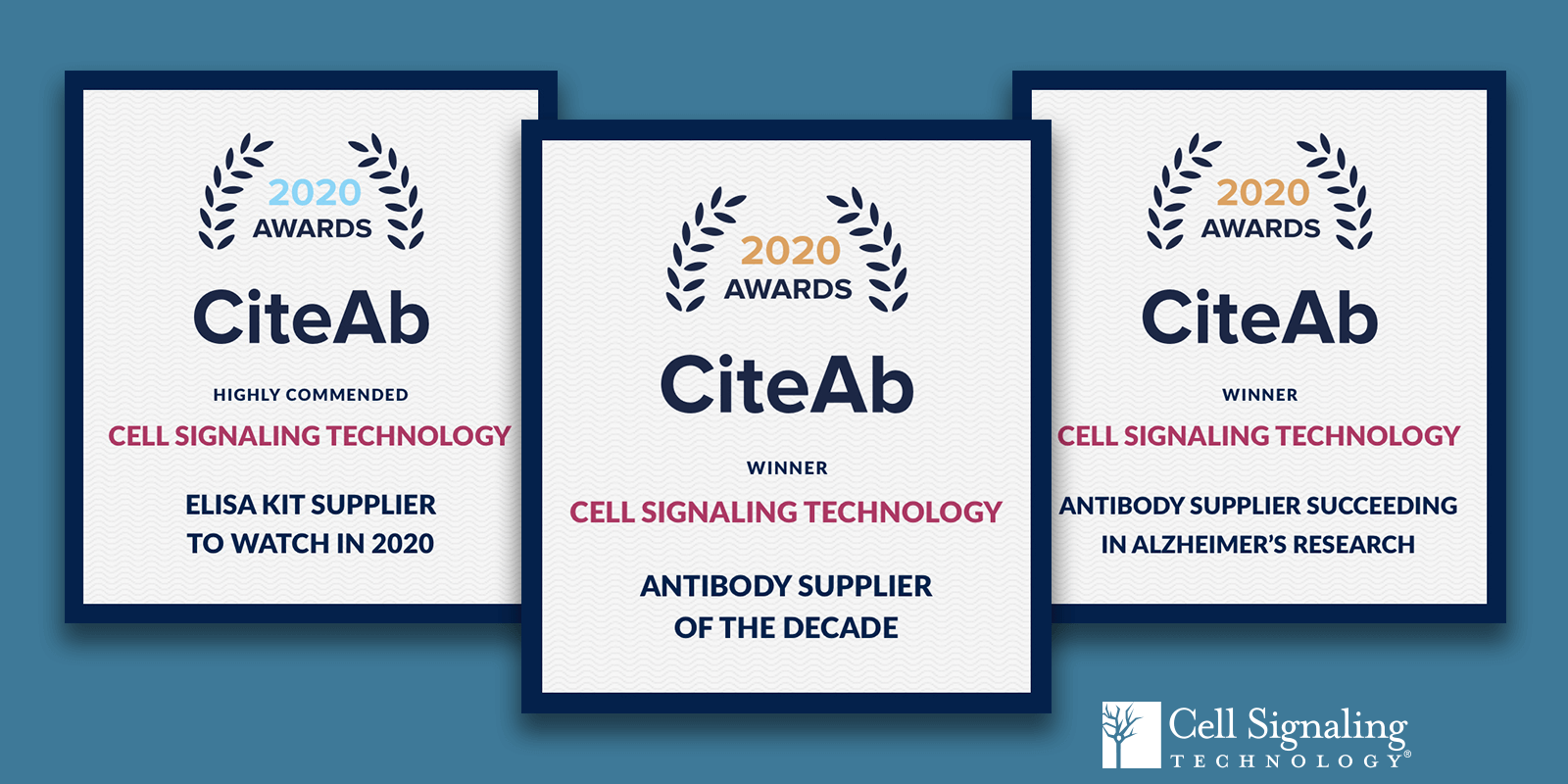 If you read this blog regularly, you've probably seen that we're a little obsessed with proper antibody validation. Your research is too important; reagent quality should not be a variable in your experiment. For that reason, it is deeply meaningful to win Antibody Supplier of the Decade.
As scientific collaborators, we're constantly consulting researchers in the field. It's great to see scientists at work, but it's even better to identify areas where we can help research that suffers from a lack of quality reagents. We've been working closely with neuroscientists to help them get the answers to big questions that affect millions of people worldwide. To us, Antibody Supplier Succeeding in Alzheimer's Research means we've been succeeding in what's most important to us: enabling researchers to make important discoveries.
Apparently, the CiteAb awards have become even more competitive this year! Dr Andrew Chalmers, founder of CiteAb, said: "The award entries have grown each year since their launch, but this year in particular we have seen a huge increase in entries in our nomination categories. Our judges were certainly put through their paces to come to their final decisions, and the competition was very strong.
"There were many very strong nominations that did not end up winning this year but were still of excellent quality – thank you to everyone who took the time to enter in an award category.
"The 2020 CiteAb Award winners should know that they will have really excelled in their category in order to come out on top. Congratulations!"
We thank CiteAb for their efforts providing scientist with useful research tools and for their recognition with this year's awards.
Learn more about our neuroscience reagents and validation at CST.