Science is science, even if it's examining totally different aspects of nature like stem cell niches versus marine habitat niches. As a company grounded in science, CST values the efforts of non-profit organizations in our community that are working to protect our ecosystems.
Moving from philanthropy to "hands-on" volunteering, CST's Small Grants Program supports regional non-profit organizations that enrich our communities and protect our ecosystems. Twice a year, grant proposals are reviewed by our three employee-lead committees that focus on community grants, education in science, and environmental conservation.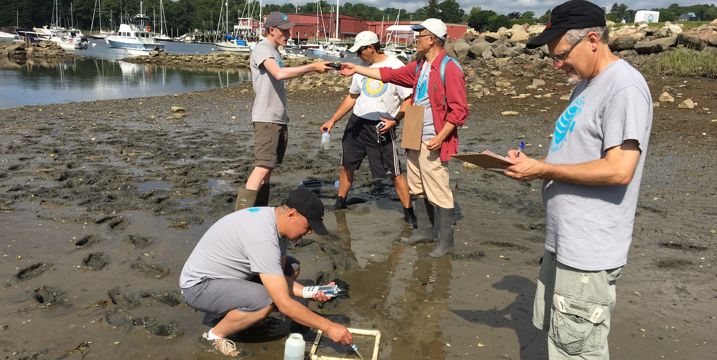 In addition to financial resources, a large percentage of Small Grants recipients in past years have hosted and organized volunteer events for CST employees through our Employee Volunteer Program. CST's collaboration with Seaside Sustainability, and Salem Sound Coastwatch showcases the unique relationship with our communities and our local ecosystems. In the summer of 2018, CST employees participated in a study on mudflat acidification and removal of invasive green crab species in coastal sites on Boston's North Shore. What's more, the pH sensors and equipment were purchased from a CST small grant in 2016 for Salem Sound Coastwatch, an organization CST has organized annual volunteer events for removal of an invasive pepperweed in marshy habitats. Wanting to expand the range of study sites, Salem Sound Coastwatch loaned the pH sensors to Seaside Sustainability who is conducting monthly pH monitoring of sites in Essex, Manchester, and Gloucester among other sites. CST scientists are actively participating with this scientific pursuit, and we look forward to assessing the trends once a few years of data are accumulated.
November 1st is our Fall deadline for our Small Grants Program. We encourage you to apply if If you are a qualified non-profit, or a regional school. Please click the link for requirements and eligibility.