It's hard to believe that another year is almost over. We hope you're having a lovely holiday season with you and yours. We've been fairly busy closing another quarter. But it hasn't been all business. 'Tis the season for a little nonsense to fill us all with good cheer! We couldn't think of a better way than putting on some ugly sweaters and rocking the cafeteria.
Our holiday concert has become a tradition, with some usual suspects offering musical support. Here you can see Herbert in his native habitat: behind the keys. He played with us on half the songs! NBD, right?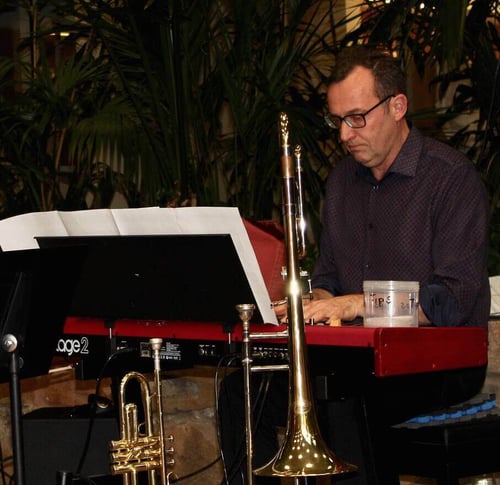 Mark likes to blow the dust off the old trumpet and trombone cases this time of year. Here he his, jazzing things up a bit.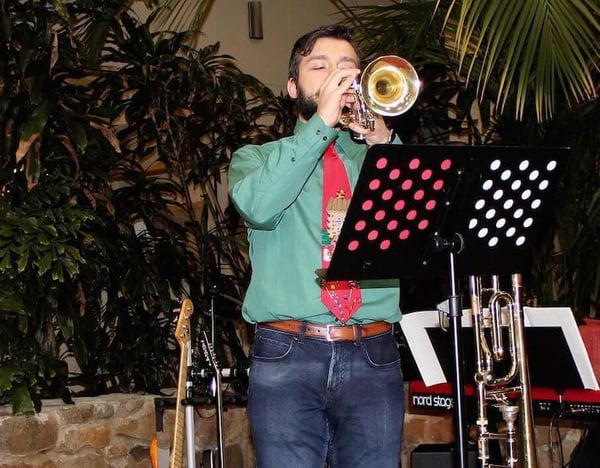 But this year also found us with a windfall of new talent! Ken joined us on violin last year, but now he has Celina and Ginny to join him in a string section. Electric cello? Okay, that's pretty cool.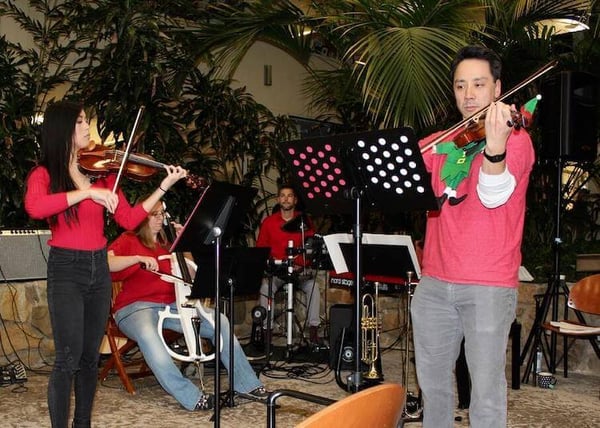 The astute observer may notice that drummer in the background. We had a couple musicians on the kit. But the drums also helped us with another new addition...some serious rock n' rollers: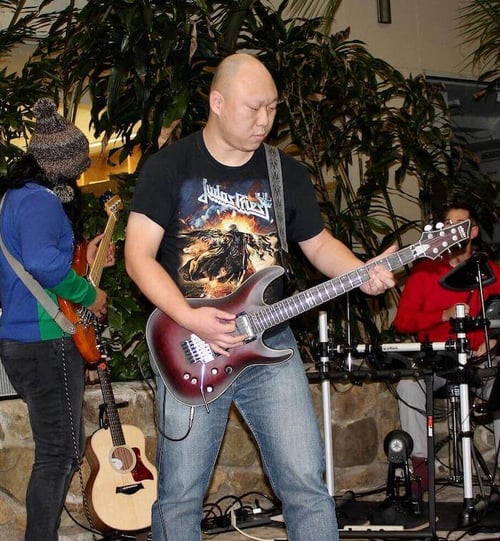 Shidong wails on guitar. Stu slaps that bass. And Chris provides some kicking beats. The three of them in one photo means that we must have been playing our parody cover of Bohemian Rhapsody. Is your work holiday celebration this cool? Pics or I won't believe you!
Of course we had the whole gang of chorus singers to belt out some old favorites and some deep cuts.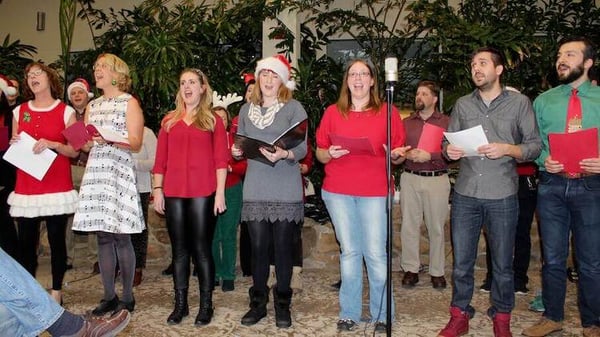 Once we finished singing, there was only one thing left to do: award superlatives to the best of the worst Ugly Christmas Sweaters.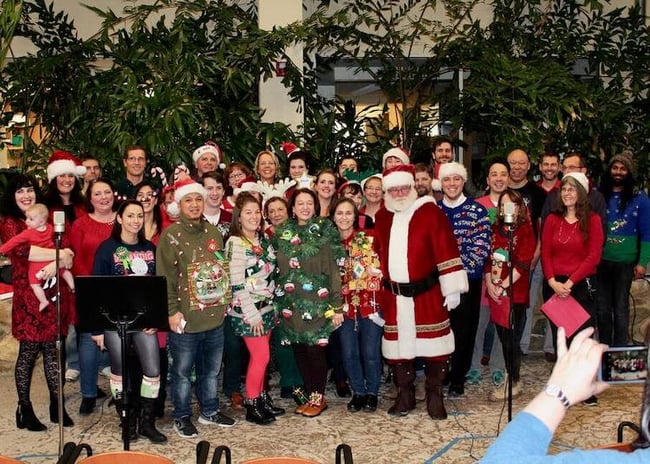 Here's hoping your holiday is just as fun as ours has been!